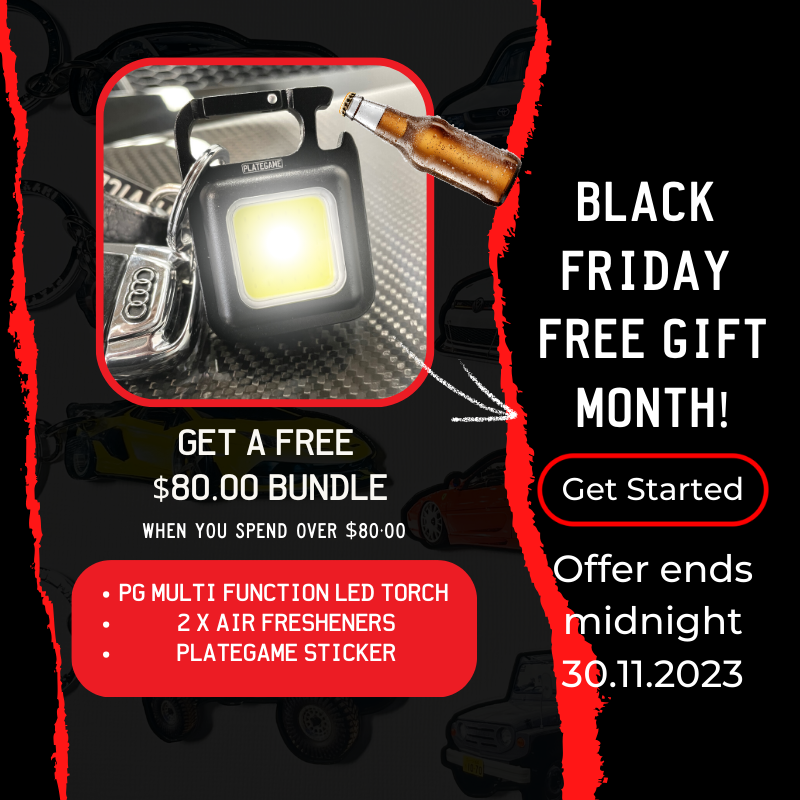 Welcome to the JDM Custom Keychains PlateGame collection! 
The JDM styles custom keychains are some of our favourites. These style plates were originally introduced by myPlates of NSW, who are definitely one of the industry leaders in personalised plate designs within Australia.  

We have been fortunate enough to collaborate to make custom JDM keychains for many infamous brands and shops. 
follow our Instagram to check them out @PlateGame
💥PG Minis💥
Upload any image and we will make it as PG Mini Custom Keychain. Made-to-order and a perfect accessory or gift for any motoring connoisseur.

CUSTOM DISPLAY ORNAMENT PLATE 🏎️
This product is perfect for businesses, show cars, dealerships, display cars and more!, These were designed by us to make taking photos and videos of cars easier.